About stellan sagvik
We´ve reached 250 - CD:s that is - and our independent music company nosag records www.nosag.se has grown up to be a platform for artists and composers to spread their music. We even gave birth: GASON records, a sub-label, carrying our lighter sides and output. Try also the GASON web page at http://www.gason.se Founded in 1989, nosag records is still owned by and managed by Swedish composer Stellan Sagvik,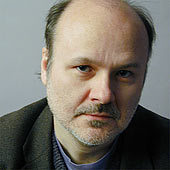 promoting a great number of Sweden´s finest artists, orchestras, choirs and guest musicians from abroad. Several "odd" or "risky" productions have been created by nosag records. If you are looking for something you won´t find in the mainstream shop; if you want to explore something new, or unconventional turns of the established - our motto is: "We make the CDs that nobody else makes, so that everybody else can make the CDs everybody else make". Our releases on our two labels cover most musical genres; from "world music", folklore and jazz to big masses with orchestra, contemporary chamber music and orchestral pieces, artist´s portraits, choir "goodies", classics and soundscapes.