About the Station
Huddinge, Sweden
16 years on Live365
Contemporary music of all genres, choir, chamber, orchestra, organ, by Swedish composer STELLAN SAGVIK - All music you need!
About stellans
Swedish composer Stellan Sagvik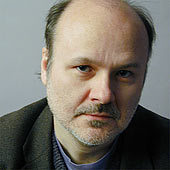 is one of the most producing, style varied and rich in expression musicians of today. He has written almost 200 pieces sizing from solo flute to Grand Opera, five string quartets, three great symphonies, eight (sic) operas with duration from 10 to 220 minutes, several dance dramas, film music, incidental theatre music, hours of choir music, chamber pieces with and without vocal, electro aucustical tape pieces, all this in a very communicative style that awakens emotions, feelings, views and sensations. You can find his scores at Swedish MIC (The Swedish Music Information Center). From his home page "http://composer.sagvik.just.nu" you can read a whole lot more and also listen to sound clips from his output in mp3 files. His recordings are available from nosag records.